Benessere e nuove tecnologie per abitare
14 apr 2016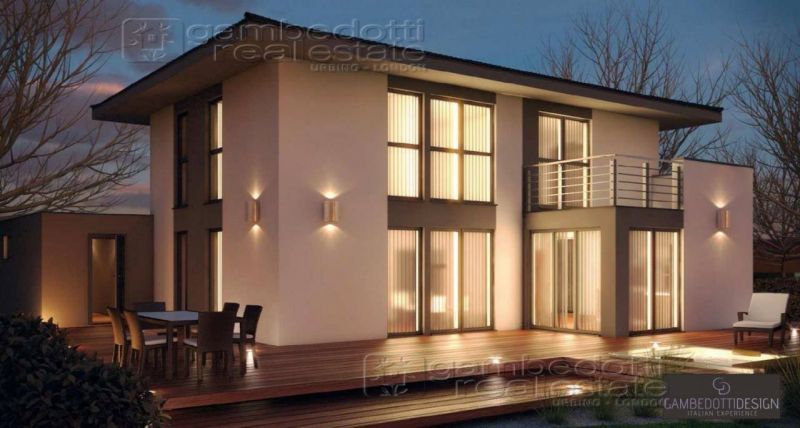 To find out your dream house has always been a real challenge. However, as nowadays customers' needs and requests are even more accurate, this search and the final choice have become a very complex issue.
On the one hand, people are looking for comfort and modernity, particularly in terms of materials. In fact, they want to find an alternative to cement and concrete building materials, maybe considering some other raw materials, such as timber, paying attention to design, light and colors. On the other hand, it is absolutely important to reduce costs, both for short – at the moment of purchase – and long periods – during the management of consumptions and utilities. Moreover, since almost 20 years ago the attention towards the environment has constantly increased, making people adopt an eco-friendly style of life, supporting the improvement of technology and new housing structures. These are the reasons which have made wooden houses more and more popular.
For years and years natural materials have gradually disappeared from the building sector because of the development and research of new chemicals and synthetic materials. Nevertheless, timber has been the leader of building materials since Roman times, thanks to some characteristics: timber planks are fast to set up, cheap and locally available, elastic and eco-friendly.
Timber frame houses can suite different typologies of buildings, allowing major potential for building areas or private lands. Every project is made in very close contact with the clients, in order to take care about their needs or tastes, integrating the construction with the surrounding area.
The major advantage of this kind of building for the customer concerns the energy efficiency, which means energy costs lower than 25-30% compared to cement houses. Furthermore, as building times are shorter – estimated around 6 or 8 months, turnkey - customers do not need to waste money in other temporary solutions, such as rentals.
Other functional advantages comes from the sound-proof and thermal insulation allowed by the timber structure, whose two other characteristics are perspiration and self-regulation of inner spaces. These factors have clearly a positive result on housing wellness. Ultimately, timber structures are much more earthquake-proofed than most of other materials.
Energy and cost saving could be a relevant aspect of daily life and management. If customers want to integrate a system for renewable energy production – such as solar pannels, wind or geothermal systems – which suits perfectly this kind of building and life style, they will be able even to eliminated the costs of energy supply.
Timber frame structures could be made in different styles and dimensions, from a more modern, to a more traditional or country one. In the pictures attached to this article we show some samples and projects we have realized and which could be suitable for our lands for sale (have a look to the section http://www.gambedotti.com/en/property/terreni).
For further information or projects with an estimate of costs, contact Gambedotti Real Estate Agency at office@gambedotti.com, or call us at +39 0722-041400 or +39 348-3707932.
Nieuws
13 feb 2021
23 dec 2020
14 aug 2020
4 nov 2019
3 aug 2019
14 apr 2016
14 apr 2016
14 apr 2016
26 mrt 2016
19 dec 2015
6 aug 2015
9 dec 2014
25 jul 2014
14 apr 2014
3 mrt 2014
11 jan 2014
1 jan 2013