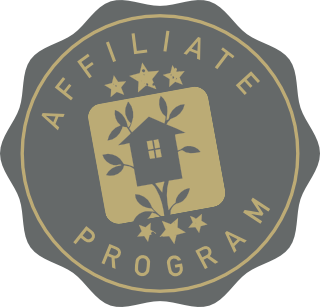 How the affiliate program works
Gambedotti Real Estate is owned and managed by Alberto Gambedotti and a London based management team.
The business covers the Marche region of central Italy, as well as other selective locations.
We specialise in the sale of residential properties, including Villas, houses, apartments, businesses, Hotels, land, vineyards, equestrian facilities and new build properties.
We advise and co-ordinate restorations and renovation projects and have over twenty years experience in the Italian property market.
We provide our clients with a one stop property/business solution, that is customer focused and prides itself, on finding the right property/business, at the right price for every client.
We will not rest until our clients are completely satisfied.
We can assist our client with every aspect of the property/business purchasing process, whether that be assisting with currency exchange, finance/mortgages, obtaining planning permission, international home removals, arranging legal representation, organising complete renovations and refurbishments that include interior design works and much much more.
We offer a fully licensed team of Italian master builders who have a solution for your building/renovation project.
Most of our properties have exclusive sale agreements, so you will not find them advertised elsewhere, this gives the buyer complete confidence, as they know they are dealing with the only accredited agent.
We pride ourselves on our customer service and offer our vendors a truely International Service, through our offices in the UK and Italy.
Read more...
Benefits of the GRE affiliate Program
A very attractive buyer commission structure.
Use of the Gambedotti Real Estate logo on all your Italian marketing material.
An in house 24/7 video banner at your point of sale location. This might be a monitor or window banner, managed for you by GRE via the internet. You will need to supply all hardware
Complete range of sole agency Italian properties and businesses to sell without competition or duplication. Affiliates have 24/7 access to every property on the website and access to all services offered by Gambedotti Real Estate.
Basic Services inculde: Multi lingual sales agents carry out viewings with your clients in Italy. Translation of documentation. English speaking notary service. Accommodation services for your clients.
Extra Services include: Currency exchange, financial services, mortgages,legal representation, international transport and storage, renovation, refurbishment works, landscaping, swimming pools, new builds and planning.
Access to our specialist Italian Property Finder Service, which locates the right property for that special client. Please note this is a chargeable service and the affiliate receives a share of the finder fee. Prices on Application.
Full support from the agency network with regular updates of your client's property finder search . with feedback on all scheduled appointments to view prospective properties in Italy. (Property Finder Service – only for the areas we cover in Central Italy) Marche, Tuscany, Umbria and the Emilia Romagna regions.
Entry on the official Gambedotti Real Estate website with editorial content, location, maps and testimonials. (Content to be provided by affiliate member).
Inclusion on the official GRE web site with a specific page dedicated to the affiliate agencies in Holland, with maps, contact details, image of the shop window, and the reference contact name in the agency.
Access to the Dolcevita Holidays Italian business portal – specialising in Quality Holidays in Italy. (Available in 2020)
Access to the Gambedotti Real Estate luxury property portfolio. Dedicated to the sale of high end luxury properties.
Access to our Italian Artisan building power team. The team specialises in Italian and European Building Projects and provides a one stop building service. See website for further details.
Automatic inclusion on all new business development platforms of the Gambedotti Group ITA-UK with free updating.
Read more...
Gambedotti Real Estate thank you for considering this business opportunity and trust you will want to join us on this exciting property journey.
Join the affiliate program now!
Gelieve het formulier in te vullen en uw aanvraag om partner te worden in te zenden.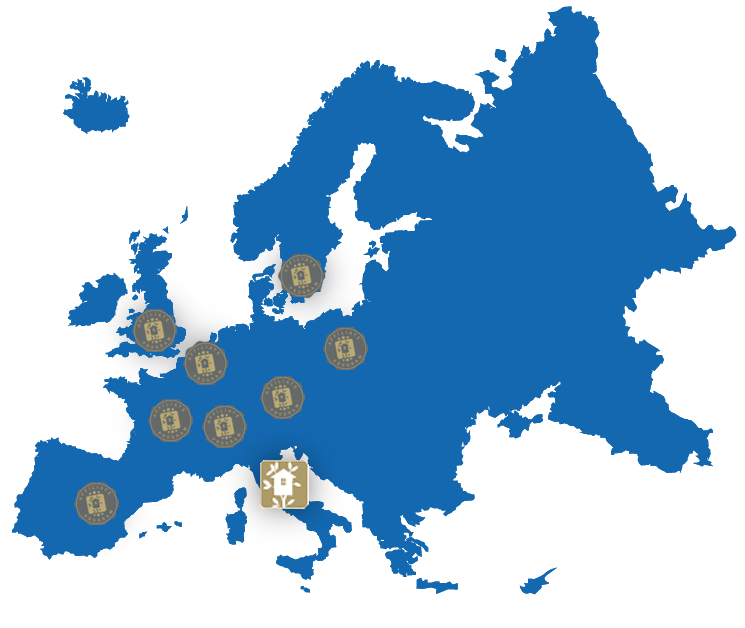 Affiliate Program Frequently Asked Questions (FAQ)
How much does it cost to sign up?
Participation in our affiliate program in completely FREE.
What is an affiliate program and how does it work?
The affiliate program is a partnership based on revenue sharing, where the affiliate (that would be you) drives traffic towww.gambedotti.comwebsite (that would be us) in exchange for buyers or other commissions.

To help you succeed as our affiliate, we prepared a range of promotional materials, which you can access as soon as you sign up for our affiliate program.
Do I have to be a Gambedotti Real Estate Affiliate member to participate?
Absolutely not, but the knowledge will definitely help you promote us better and we'd love to see you among our clients.
What Gambedotti Real Estate affiliates promote?
You are free to promote all our residential, commercial and businesses for sale.
We also have a wide range of additional services which you can offer your clients. These include a property finder service, translations, financial, architectural, design and building services and more.
What commissions do you offer?
We offer great commissions on all residential, business and service sales, that are directly attributable to the affiliate member.
What are the payment options for affiliates?
We use bank transfers as our primary payout option for affiliate commissions. We also use wire transfer.
Please feel free to email us at affiliate@gambedotti.comif you wish to discuss a particular payment option.
All commission payments require an invoice to be submitted to GRE. All invoices must contain the appropriate reference with bank details of the affiliate member.
How are sales tracked from my site?
Once you complete the sign up process you will be given a unique affiliate ID which you will use on all correspondance with GRE.
How often are commissions paid?
Commissions are paid monthly on presentation of an invoice from the affiliate member. All invoices to contain your unique id
Can I join your affiliate program, if I'm already participating in your competitors' programs?
No, We only appoint one affiliate in each designated territory, as we do not want to dilute the brand by having our partners competing to sell the same properties or services in the same territory. Most of our properties have exclusive agency agreements, so there is no competition for the same property from other affiliates in your territory.
I'm located outside Europe, can I participate?
Yes, the affiliate program is a global program open to all affiliates around the world who meet our acceptance requirements. This program allows you to add another string to you bow, by offering your clients exclusive Italian properties. This will allow you to steel a march on the competition, because you have something extra to offer your customers.
Can I have multiple websites?
Yes, you are permitted to promote GRE properties and services through multiple websites you own, or platforms you advertise on, as long as you refrain from using any restricted methods as outlined in the affiliate agreement
I do not reside in Europe, and I would like to promote Gambedotti Real Estate on my non-european website. Are there any restrictions?
There are no restrictions on who can become an affiliate as long as your affiliate activity complies with our Affiliate Program Terms and conditions. You only need to complete the sign-up process for our Affiliate Program to get started.
Do you provide point of sale promotional materials in other languages?
Yes, we are able to do this through our dedicated designer who can produce all designs and media material tailored to your exact requirements. For further details contact us at: affiliate@gambedotti.com
I want to design my own banner with the Gambedotti Real Estate logo. Will it be regarded as a copyright violation?
We have a dedicated designer who produces all our media/promotional material, with a very fast turn around. For further information contact us at: email address. All external designs need to be pre-approved.
Can I create an affiliate website, social media page or a blog exclusively to promote GRE?
You can create a website, blog or social media channel as part of your affiliate strategy.

However, the visual identity of your channel can not be similar to the official GRE website.
Please avoid the following:
- Using "Gambedotti" or any misspellings as part of the domain name of your website
- Using the GRE logo as the profile, header, footer or website logo
- Communicating or acting as a representative of GRE.

In other words, posing as GRE or acting on behalf of GRE is strictly prohibited
What are the requirements for becoming an affiliate?
You will need a website, fixed or virtual office, blog or a personal/business account on LinkedIn, Twitter or Facebook. We also accept agencies, entrepreneurs and personal recommendations. Your application will be considered on the basis of the information you supply. We reserve the right to block or delete your account after it's been created if you leave the website field blank, or if the website you include in your profile when signing up is not live.

Generally, all websites can participate, provided they don't violate the Terms of our Affiliate Agreement. For legal, ethical, and other reasons, we hold the right to refuse certain websites, including websites that contain:

- Pornographic content
- Direct linking through paid ads
- Toolbar or forced click traffic
- Incentives, GPT, or Get Paid To sites
- Coupons, deals, or discount sites
- Youth-endangering material
- Defamation or discrimination against a person or a group of people because of their religion, their race, their handicap, or other reasons
- Racist or sexist content
- Intellectual property infringement of others
Are there any restricted promotional methods for affiliates?
There are some restrictions for affiliates who use Paid Traffic as their primary promotional channel. If you are sending paid traffic (PPC, PPV, Media Buys) to GRE, it is required that you send the traffic through a landing page or a web property first. We don't allow direct linking without prior written approval from the Affiliate team.

Although we do allow paid traffic as long as it doesn't directly link to GRE, you are not permitted to use GRE logos or trademarks, with or without modifiers or misspellings, in the ad or as keywords.
Who should I contact if I have further questions?
Please feel free to reach out to us via this email: affiliate@gambedotti.com